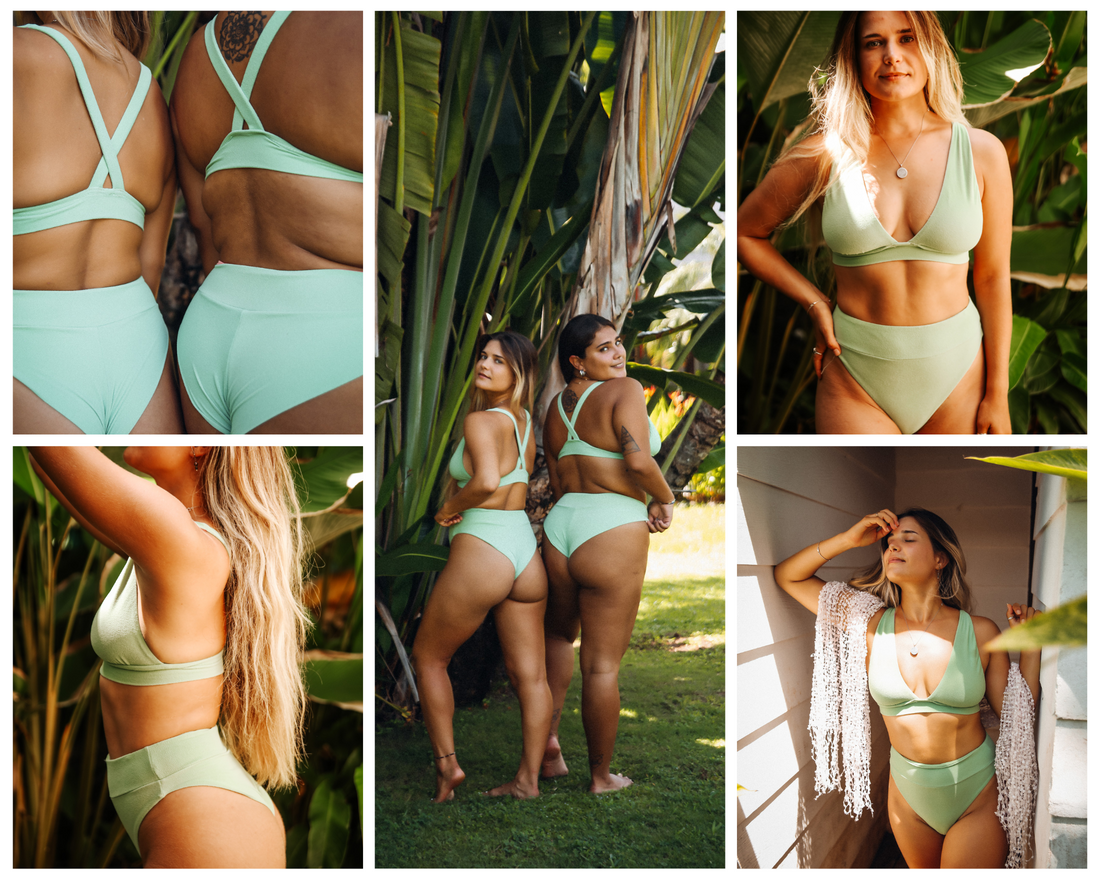 Caribbean Breezes Style Guide: Aquamarine Edition💚
Your ultimate Caribbean Breezes Style Guide:
The Filou Top in Aquamarine exemplifies seaside sophistication and casual chic. This top is the ideal option for individuals looking for both style and comfort in the sun. Its aquamarine color, which is reminiscent of the Bocas del Toro, Panama, crystal-clear seas.
The Filou Top fits all body shapes. Its triangle cut and and band beneath the cup offers more support and coverage. The blueish/green hue evokes peace and tranquility and blends in beautifully with the tropical surroundings. This top makes sure you look and feel your best, whether you're relaxing by the water or taking a plunge.






The Choco Bottom completes your beachwear combination when pairedwith the Filou Top. The Choco Bottom is a versatile piece that blends wonderfully with the aquamarine color scheme of the Caribbean Breezes line. Your Marveca style guide notes that this combo is designed to fit your curves while offering maximum comfort.
With the moderate covering of this bikini bottom, you may move with self-assurance and style. The Choco Bottom's aquamarine hue reflects the tranquil hues of the Caribbean Sea, providing a feeling of peace and relaxation. This bottom provides a solid fit and classic design whether you're having a stroll along the beach or engaging in water sports.
Together, the Filou Top and Choco Bottom in Aquamarine produce an effortless and captivating beach look that perfectly encapsulates the Caribbean-inspired design of Marveca Beachwear. These bikini separates are more than simply swimwear; they're a declaration of your affinity for the serene beauty of Bocas del Toro.


Stay tuned for more Marveca style guide tips and tricks!